Are you tired of collecting the supplies on Map in Call of Dragons? There are thousands of supplies to collect, and it would take hours to collect them all, not saying that you are going to be very tired of doing the same action again and again.
Luckily, we have found a quick way to collect them all that would take you only a few seconds of work.
Let's get started
How to collect all Supplies on Map Automatically
Download Call of Dragons PC (BlueStacks version). Do note that this trick only works with the Bluestacks version.
After downloading, the game is automatically installed. Just sign in with your Call of Dragons account.
Go to the Settings of BlueStacks and ensure you set the resolution to 1920×1080 so that our tool will work well.
Download the Auto-Collect Supplies Macro here.
Open Macro Manager window in Bluestacks by pressing Ctrl + Shift + 7 or via the sidebar menu:

Press Import button and browse to the collect-supplies.json file you have just downloaded in step 4. It will look like this:

Go to your City in-game, open the Scout Camp, and go to a Supplies displayed there so that the Supplies will be at the middle of the screen like this: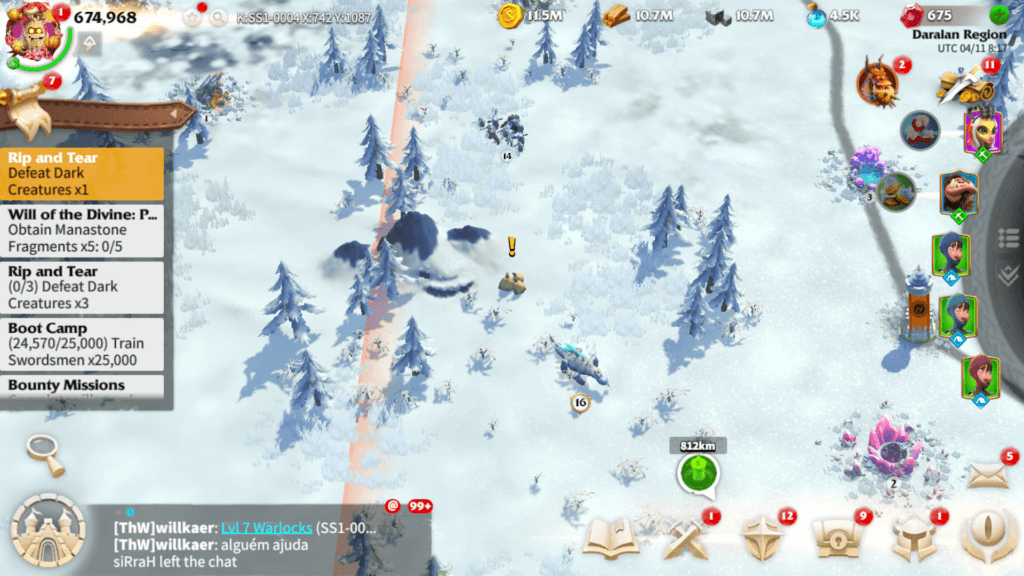 Press the Play button or Ctrl + 1, and the macro will automatically collect all of the Supplies for you (screenshot at step 6).
Similarly, you can use the Macro function of Bluestacks for the other tasks in the game which are about doing the same steps again and again.
Have fun!