Activating Call of Dragons Promo Codes is always one of the best ways to power up your account for free with a ton of free resources.
These redemption codes are usually created and given by the developers of the game on special days like holidays or before huge updates.
Players can redeem these gift codes directly in Call of Dragons to get the rewards via the in-game Mailbox. Usually, the have an expiration date, so make sure to use them as soon as possible after we post to make the most of the rewards.
Latest Working Call of Dragons Codes
Hellocod96 – 60-m Building Speedup + 2x Silver Keys + 150,000 Gold + 150,000 Wood + 112,500 Ore. This code can be used 3 times, on PC, Android and iOS.
CoDWarPets – Only for new players – 2x Silver Keys + 150,000 Gold + 150,000 Wood + 112,500 Ore
Lilith10th – 510 Gems
PlayCOD4PC – 1 Gold Key + 30-minute Training Speedup + 1 Epic Medal (Only works on Call of Dragons PC version)
updating…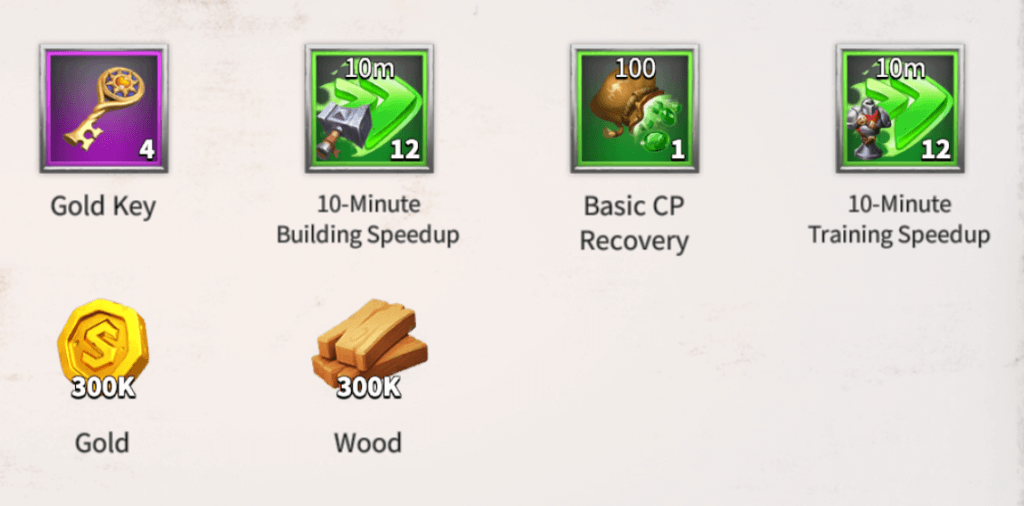 Expired COD Redeem Codes
Below is the list of all expired codes which are not working anymore.
CODGUIDE – 500 Gems & 500 Basic CP Recovery.
CODDOTGUIDE – 60-minute Speedup for Building, Researching, and Training.
WELCOME – 100K each basic resource (Gold, Wood, Ore).
playcodnow – 1x Silver Key + 60-minute Speedup + 8-Hour Enhanced Gathering
How to redeem Call of Dragons promo codes
Open the game and log into your account.
Tap at your avatar which is located at the top left of the screen.
Go to the Settings menu.
Tap at "Redeem Gifts"
Enter the Promo Codes you got from the list above.
Press Exchange.
The Gifts will be delivered to your in-game mailbox automatically.
Take a look at these screenshots for more details: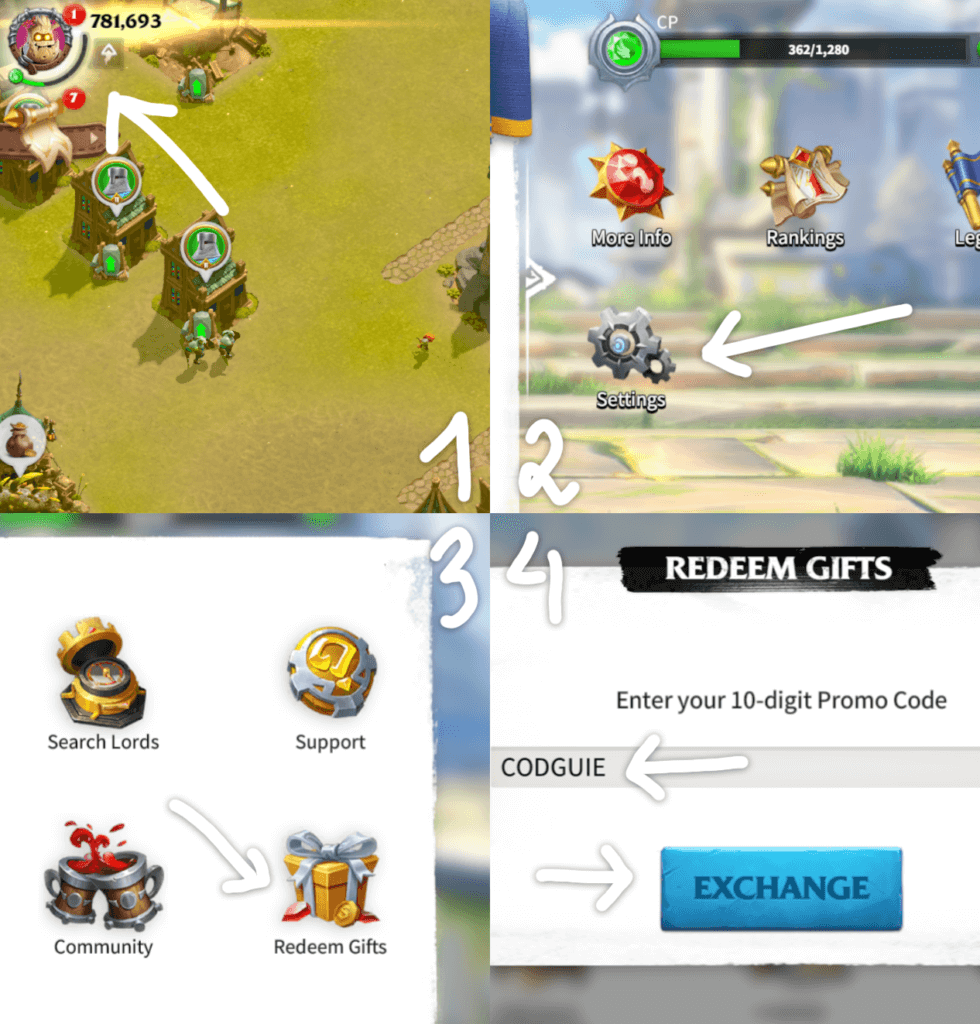 A notification saying "Exchange successful! Please claim your Bundle in the mail" will show up, like this: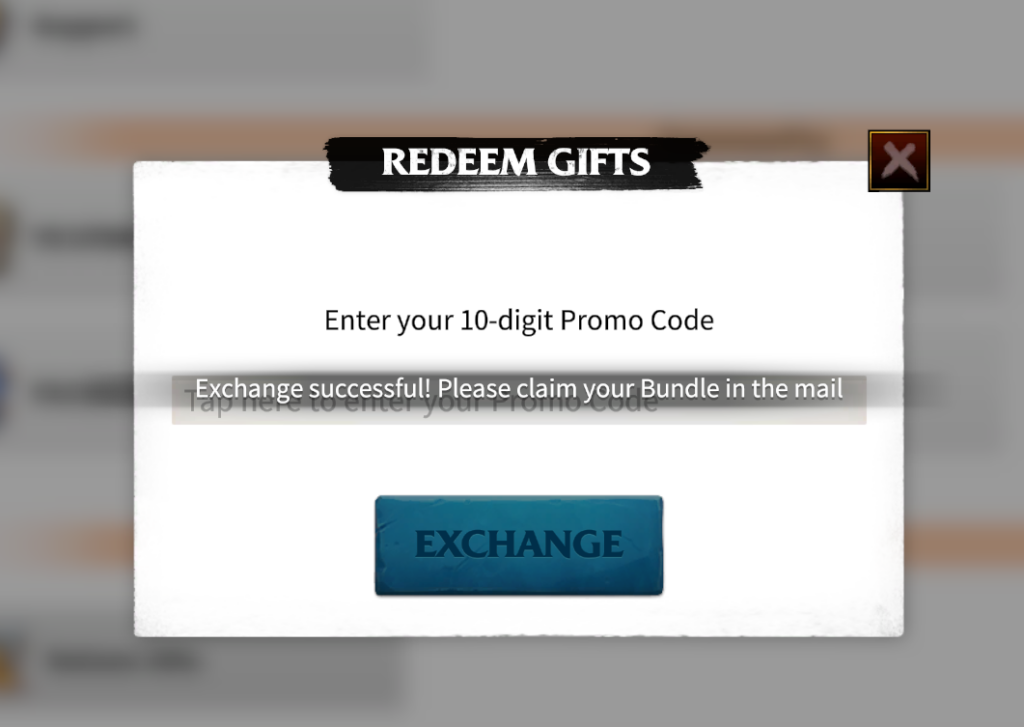 Simply visit your mailbox, the System tab, to get claim the rewards: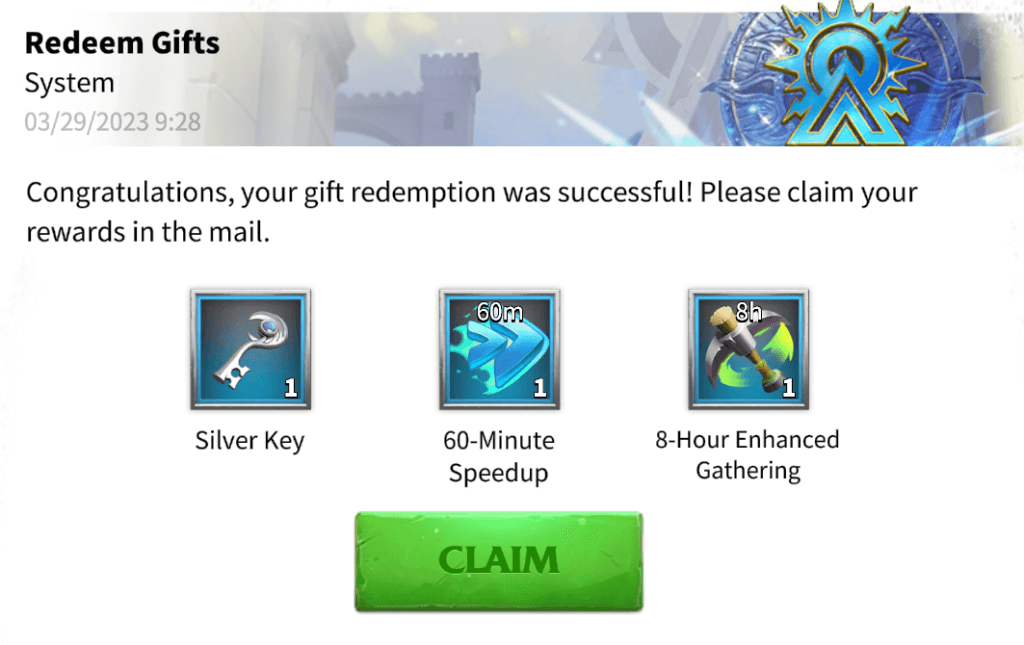 How to use the gifts effectively?
In building strategy RTS games like Call of Dragons, If you know to manage and spend your resources wisely, you can easily get ahead of everybody else.
As a free-to-play player, these free resources mean a lot to you. And you have to spend them effectively in order to deal with the other pay-to-win players.
At the beginning, it's best to choose the faction League of Order because they have the resource farming buffs, as well as Magic hero, Waldyr, which helps you farm the neutral units a lot faster and easier. Later, you can switch to other Peacekeeping heroes, but Waldyr will still remain very strong at PvP in the later stages of the game.
Focus on getting your City Hall to these crucial points:
Level 16: Unlock Tier 2 Troops and Flying units.
Level 21: Unlock Tier 4 Troops.
Level 22: Unlock 5th march queue.
You should be getting the Hall of Order to level 22 without any issue, and without having to spend a dime.
Remember to join a great Alliance to skyrocket your progress, and never hesitate to spend your speedups because you can't save everything forever, especially against pay-to-win players. You will always have to use them eventually.
Conclusion
In conclusion, all players of Call of Dragons must use redemption codes (it's free, why not?) to maximize the game progress with free resources, including gems, basic resources, speedups, and other valuable items.
Promo codes are easy to use and are released pretty regularly. So make sure to bookmark this page to keep updated and get your hand to them as soon as possible.