How to farm quickly in the Early Game in Call of Dragons? Many new players always ask about this, so in this guide, we will let you know what new players should do to speed up the farming process during the early game.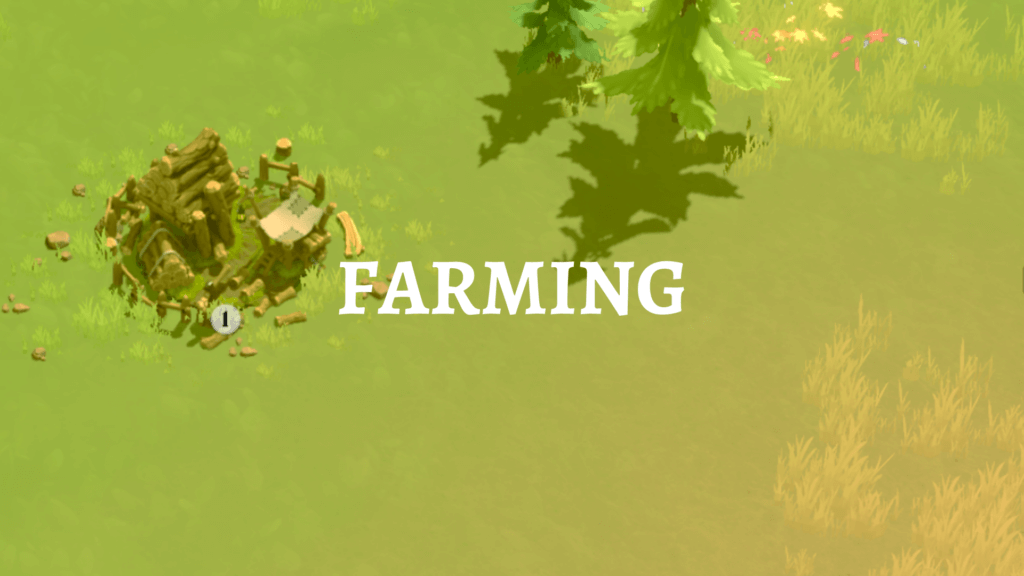 How to Farm Quicker in Call of Dragons
Use speedup items
First of all, dare to use the speedup items. When a season begins, always start with a power event.
Early game power is the most intuitive measure for a strong alliance. Not holding at the start is the key.
Also, during the early game, not having enough troops to farm or raid is a real pain. Don't hesitate to spend those training speedups to fill up your Legion capacity.
Complete Road to Glory events
Try your best to fill up the rewards.
In the early stage, getting a large amount of consumption at the same time while relying on events and quests will give a sufficient payback.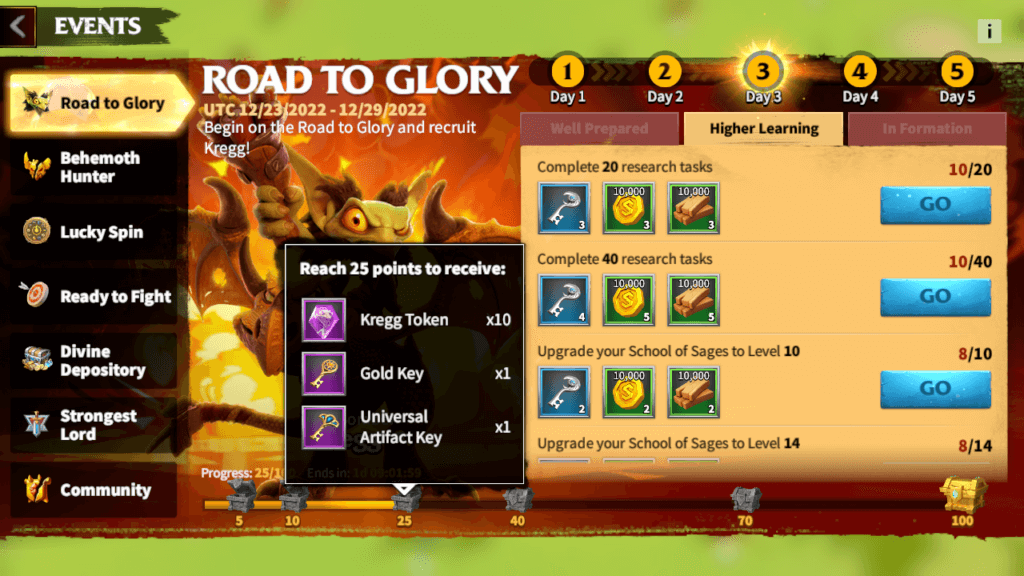 Follow Main Quests
The second is to follow the more rewarding quests.

Mainline quests are rewarding, easy to finish, and a guide to healthy development. Mainly include city hall level (reward lots of gems)
Defeat the dark creatures, and upgrading heroes or artifacts to a specific level, or train a certain amount of troops.
These main quests either guide you to improve your ability, or test your current power to see if it is solid while giving a lot of rewards, so following the main quests will never be wrong.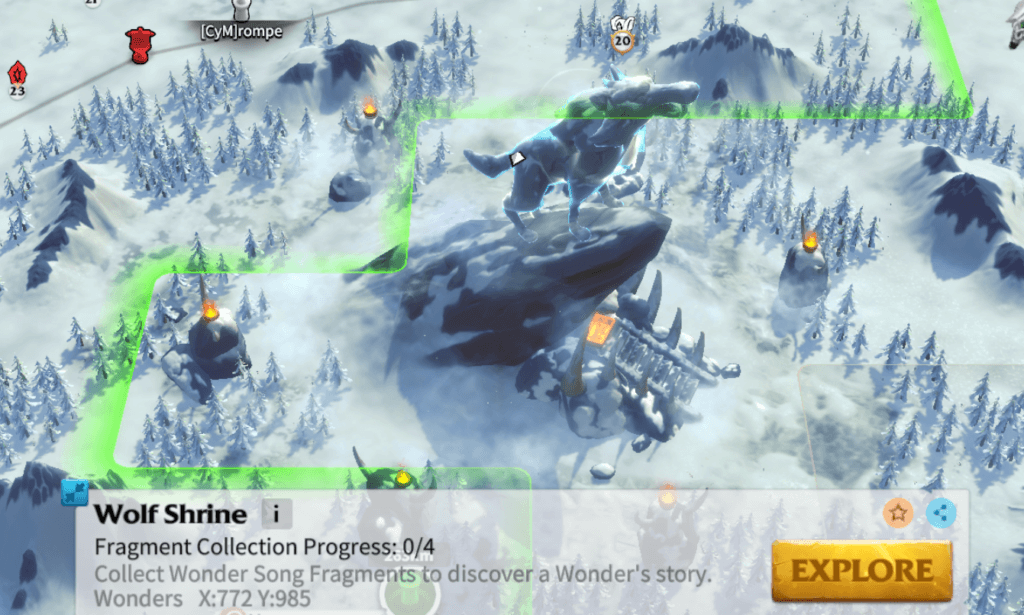 Exploration
In addition, Call of Dragons has lots of exploration gameplay and rewards.
First, wonders are spread throughout the map. These wonders have a series of quests that reward Level IV flying troops, which were powerful outcasts in the early game.
The map also contains a large number of Villages, free supplies, mysterious camps, etc. There are a lot of rewards such as resources, and speed-up items.
The exploration is a very useful supplement to the initial resource and speedup items gap.

City Hall Level 12
In City Hall levels 10-12, unlock policies and military tech.
There is a huge gap between with-tech and without-tech classes, and the police provide a wealth of stats and troop and gem gather abilities
But before you move up to Hall 12, you need to figure out which alliance and which region you want to follow next, or which group of friends in which region you want to follow.
Because once you finish the City Hall 12 upgrade, you will only be able to go to the corresponding alliance when the level opens and your area is taken by the cross-zone Outland Alliance.
Simply put, you will no longer be able to change regions to join alliances for a period of time after completing City Hall 12 unless it costs you to reset all policies. This is called Resurgence.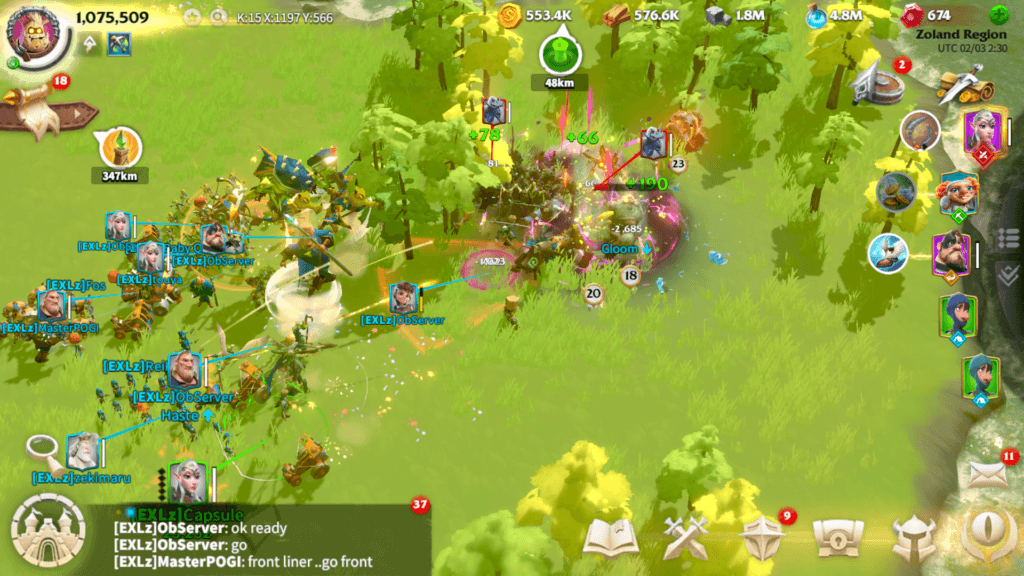 Join an Alliance
Due to the fact that different alliance members may be in different time zones, combined with Augurstone Progress's challenges to alliance bosses and levels, building alliance roads, and flags, and starting some alliance activities such as escorting alliance resources, etc.
Be sure to pay attention to alliance marks and emails and chats set up by alliance officials every time online. As much as possible meeting the requirements of the alliance, attending activities on time, and to keep own power in the alliance are not last.

If alliance officers are inactive or the alliance loses members frequently, consider changing alliances.
Tips: Alliance bosses of the same type but with different bonuses can be awarded multiple kills. Therefore, bosses with low difficulty in the early game may have a situation where player teams in the same area collectively change alliances to kill bosses and get a lot of boss rewards.
If you can catch a ride with a player's boss and kill a behemoth, you'll be rewarded with gems and city migration.
Read more: Alliance Guide
Summary
Early development, on the one hand, relies on their long time online and high resource gathering and speed-up item use, on the other hand, pay attention to joining the circle of active players as soon as possible.
Growing together in an active alliance is even faster, and having friends makes your game experience even better.
After all, the lone wolf and the active group, which is more attractive?