Defeat Darklings and Dark Creatures during the event to gain Merchant Chests. Open them to get Flower Crown, Acorn, Speedups, Gold, Wood, and other resources.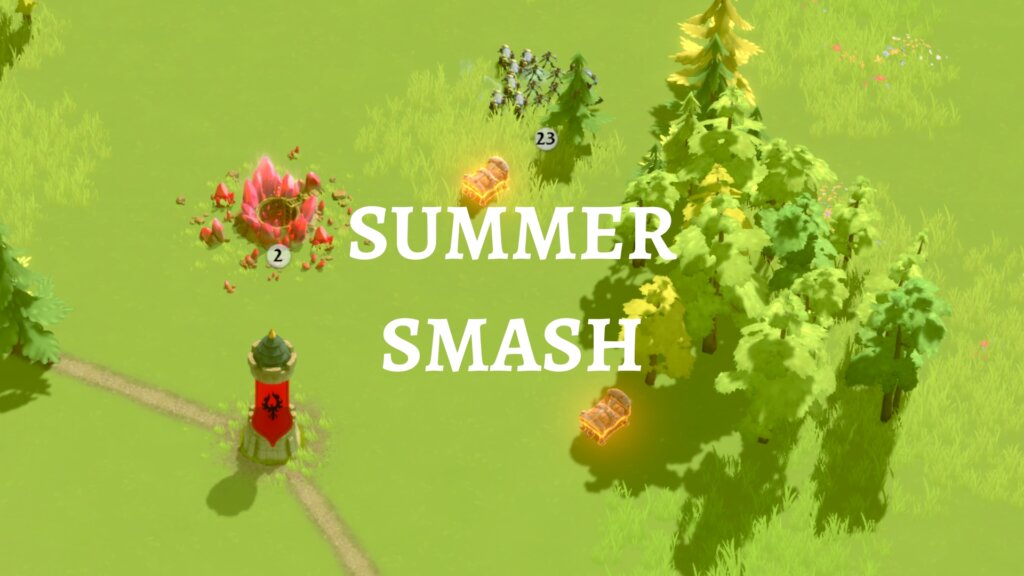 Summer is nearly upon us, but all across Tamaris, Darklings are destroying what little peace we had, seizing goods intended for summer festivals. Merchants across the realm will be more than willing to share their riches in return for the safe return of their merchandise.
Summer Smash Event
Defeat Darklings and Dark Creatures within set time limits during the event and they may drop Chests. Each Chest costs 1 Flower Key to open.
During the first 3 days of the event, you will receive 10 Flower Keys per day. The number of Flower Keys in your inventory is reset to 10 daily at midnight UTC.
On the fourth day of the event, you will not receive any more Flower Keys.
Each player can open each Chest once. Each Chest can be opened a total of 5 times.