In Call of Dragons, players can move the city from one server to another server easily with the Migration feature. This allows you to move to the other servers with your friends, to try out your new strategies, or simply just to have some new fun.
To migrate to a new server, it takes 5,000 Gems, and there are a few rules to follow.
How Division & Server Works
Let's say the Division SS1-0001 contains the following servers: #11, #12, #13, #14, #15 and #16.
Players within the same division can switch to the other servers. Players in server #11 can move to servers #12, #13, etc. using the Division Migration system.
Players in the same Division are placed on the same world map, you can call this a "big server". They can interact with players from the same Division in the current season.

When the new season starts, Division SS1-0004 will get disbanded. And when that season ends, servers will be regrouped into a Division again, but it doesn't have to be the previous Division.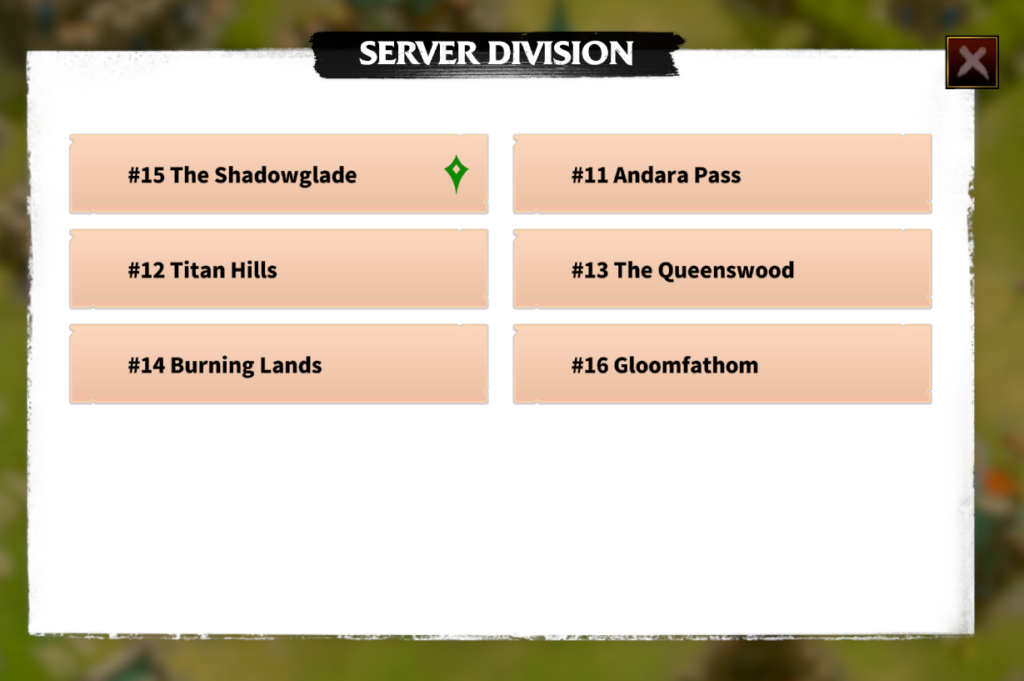 At the end of Season 1, a few servers will be merged into a new server for Season 2, creating the new Division 2. At this time, you can easily move to any server within the Division, as long as they are not full.
For example, you can move from SS1-0015 to SS1-0016 because they are in the same division (screenshot above).
You cannot always move to the server you want with ease. There are a few limitations at the moment, but we will surely have some great updates for the migration system. We will keep this updated.
How to Migrate into a new Server in Call of Dragons Divisions
Players can play with the other lords on other servers by migrating to any server within a Server Division.
But first, players must take a look at the following rules:
It takes 5,000 gems to migrate into the new server.
City: Must be level 16 or higher to migrate.
When the migration starts, there will be a window showing up with limited time that allows players to migrate to another server in the same Division.
Players are allowed to migrate as many times as they want. Each time costs Gems.
The game will automatically restarts once the migration is done.
When the servers are full and unable to move to, they will be marked as "full". If you still want to move to these servers, you will need to wait until some players of the full servers move to the others.
Players can migrate multiple cities to the same server but can only use one at the same time.
At the moment, the cost of moving to another server in Call of Dragons is cheap and all players can easily save 5,000 Gems easily without a lot of work.
Compared to the other games, this is quite cheap and free-to-play friendly.